Family Friendly Vegan Recipes: Delicious, Healthy and Fun Meals for the Whole Family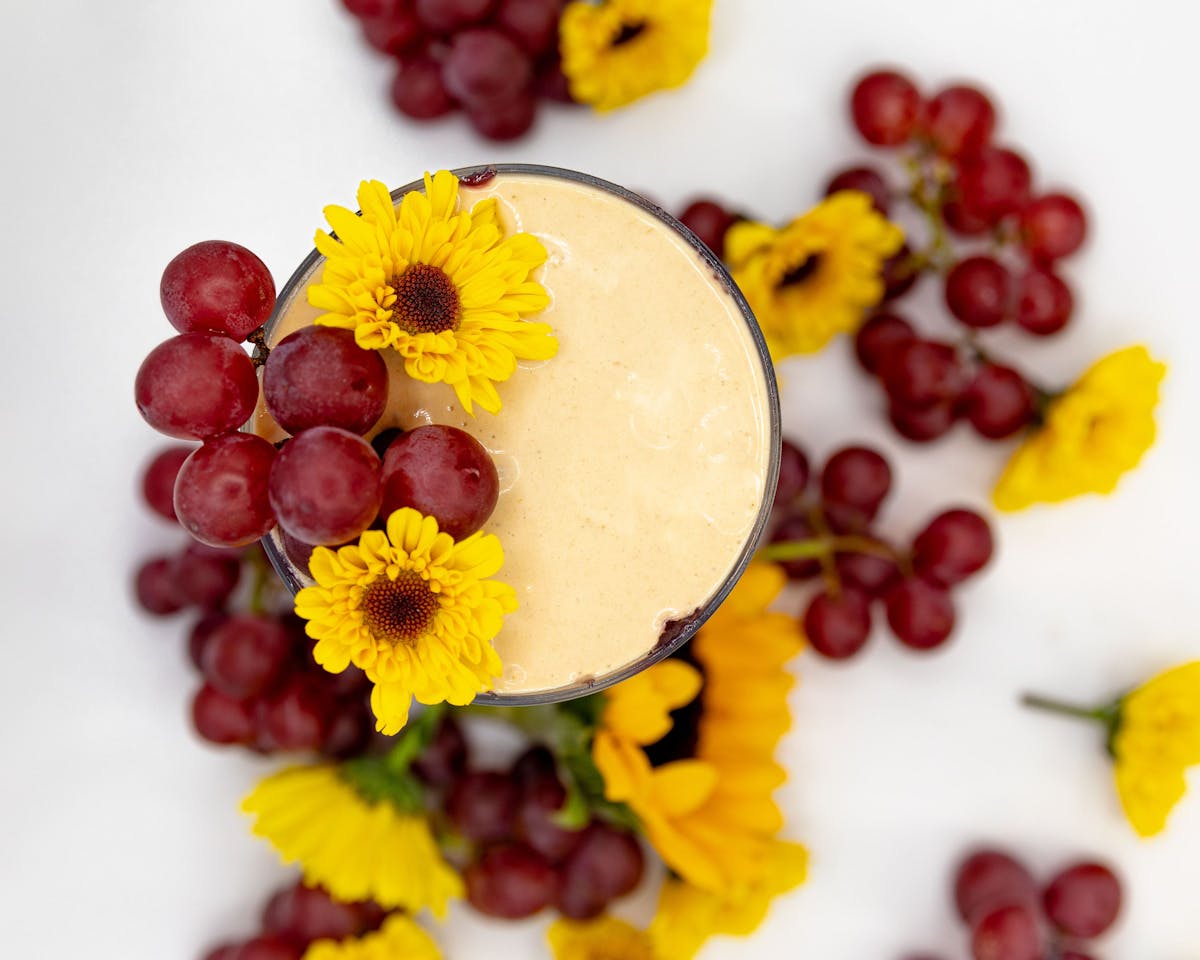 Embracing a vegan lifestyle doesn't mean you have to sacrifice flavor, variety, or the joy of sharing meals with family and friends. Embracing vegan meals doesn't even mean you have to be considered vegan. It may just mean you've chosen to make a conscious effort towards more sustainable food practices and want to implement one vegan meal per day or even per week to help mitigate the environmental crisis we face as traditional meat production continues to cause major concern for our planet's health. We believe your choice about what you and your family eat represents your single biggest daily opportunity to change our environmental footprint. That's why we're sharing our tips for family friendly vegan recipes that the entire family will love.
Why Vegan? The Positive Benefits of Veganism on our Planet's Health
Adopting a vegan lifestyle can have profound benefits not only for individual health but also for the well-being of our planet. As an increasing number of people opt for plant-based diets, the collective impact on the environment becomes more great. Here are some of the major ways in which veganism contributes to planetary health:
Deforestation
Meat production leads to land clearing for grazing and feed crops, contributing to deforestation and climate change.
Water Usage
Producing a pound of beef requires up to 2,500 gallons of water, much more than plant-based foods, straining global water resources.
Greenhouse Gas Emissions
Livestock farming emits methane, a potent greenhouse gas, contributing significantly to climate change.
Soil Degradation
Meat production practices erode and degrade soil, diminishing its fertility and harming ecosystems.
Loss of Biodiversity
Animal agriculture leads to habitat destruction, endangering many species.
Waste and Pollution
Animal farming produces waste and runoff that pollute waterways, along with antibiotics and hormones that can harm aquatic life.
Resource Inefficiency
Meat production consumes more land, water, and energy per calorie than plant-based foods, making it resource-inefficient.
Creating Kid-Friendly Vegan Meals
Making vegan meals appealing to kids might seem like a challenge, but it doesn't have to be. By focusing on presentation, flavor combinations, and textures, you can create vegan dishes that even the pickiest eaters will enjoy!
Presentation Tips
A picture is worth a thousand words, and this is especially true for kids! When it comes to making vegan meals visually appealing, get creative. Add a pop of color with fresh herbs for garnishing or create decorative elements like tomato roses or strawberry fans.
You can also use healthy veggies like carrots, peppers, and cucumbers to create fun shapes that bring your dish to life. Remember, the more visually appealing the meal, the more likely kids are to dig in and enjoy!
Flavor Combinations
Finding the right flavor combinations can make vegan meals irresistible for kids. Tantalize their taste buds with dishes like:
Roasted fennel and lemon
Tomato and basil
Zucchini and paprika
Couscous with roasted peppers
Don't be afraid to experiment with new foods and flavors, as this can help expand your child's palate and increase their willingness to try new vegan dishes.
Textures
Introducing various textures in vegan meals can make them more enjoyable for kids. Some popular options include: creamy textures like mashed potatoes, crispy textures like roasted vegetables or sweet potato fries. Consider incorporating the following textures:
Creamy textures like mashed potatoes, vegan sauces, smoothies, or oat based milkshakes.
Chewy textures like seitan, vegan jerky, and certain types of whole grain like farro and barley.
Crispy and crunchy textures like roasted vegetables, sweet potato fries, or granola.
These different textures will keep your child engaged and excited about their meal. Adding these textures to vegan meals can help to make them more interesting and enjoyable for kids.
Nutritious and Delicious Vegan Breakfasts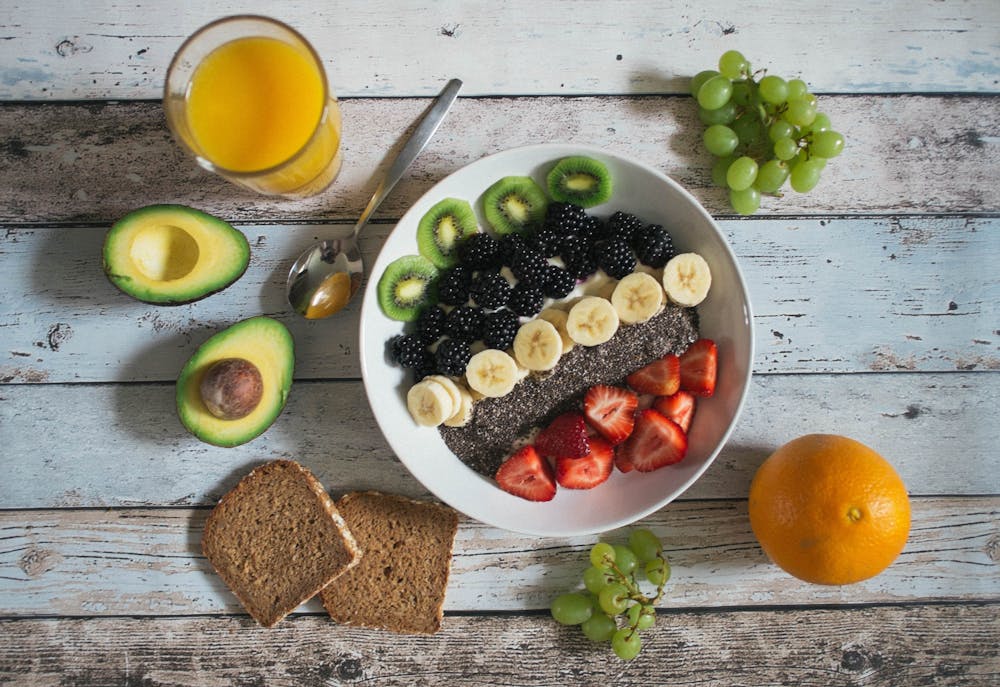 Starting the day with a nutritious and delicious vegan breakfast is essential for keeping kids energized throughout the day. Vegan breakfast recipes, from colorful smoothie bowls to fluffy pancakes and tasty vegan breakfast burritos, you'll find plenty of options to make mornings exciting and enjoyable for the whole family.
These tasty recipes are easy to make and can be adapted to suit different tastes and dietary requirements.
Smoothie Bowls
Smoothie bowls are a fantastic way to pack in nutrients and provide a vibrant start to the day. To make a delicious smoothie bowl, follow these steps:
Start with a base of plant-based milk and frozen fruit.
Blend until smooth and creamy.
Pour the mixture into a bowl.
Top with a variety of nuts, seeds, and fresh fruit for added texture and flavor.
Enjoy your nutritious and delicious smoothie bowl, a perfect example of a delicious meal!
Get the kids involved in the meal planning and preparation, and let them choose their favorite toppings. They'll be more likely to try new foods and enjoy their healthy breakfast creations.
Vegan Pancakes
Who doesn't love pancakes? Vegan pancakes can be just as fluffy and delicious as their non-vegan counterparts. All you need is:
flour
sugar
baking powder
salt
non-dairy milk
a touch of apple cider vinegar or lemon juice to make the batter.
Experiment with fruit-filled or chocolate chip options to make these pancakes even more appealing for kids. Don't forget to serve them with a drizzle of maple syrup or a dollop of vegan butter for a truly mouthwatering vegan breakfast experience.
Breakfast Burritos
Vegan breakfast burritos are a scrumptious and nourishing option for kids to enjoy. Fill them with tasty plant-based ingredients like:
Beyond Meat's Breakfast Sausage
roasted potatoes
pico de gallo
avocado
black beans
spinach
roasted red bell pepper
These breakfast burritos are perfect for busy mornings, as they can be made ahead of time and quickly reheated for a satisfying on-the-go breakfast.
Satisfying Vegan Lunches and Dinners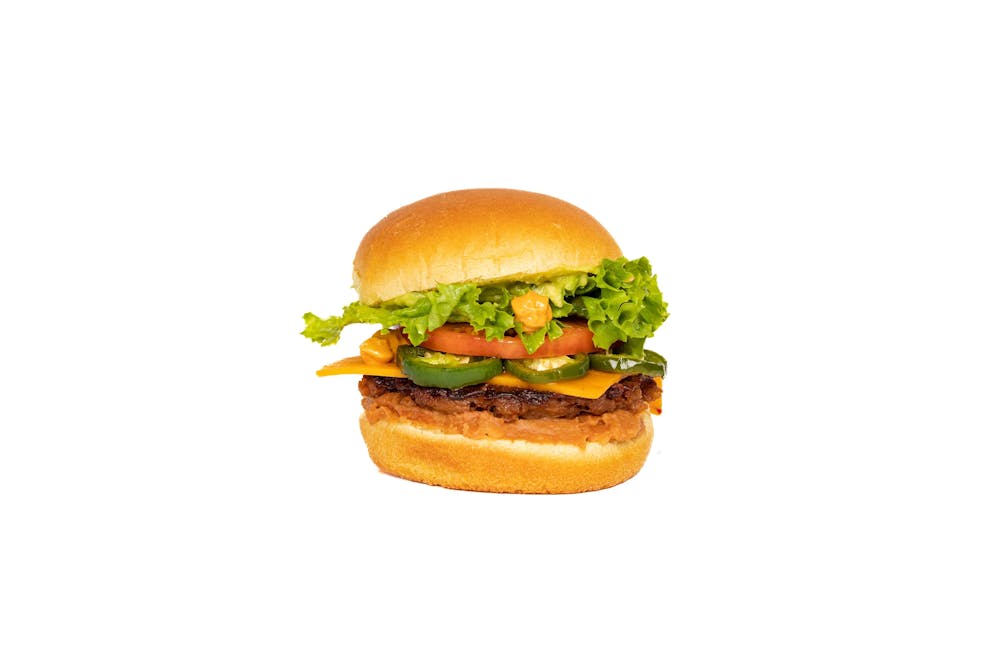 When it comes to vegan lunches and dinners, there are truly endless delicious options that can satisfy both kids and adults alike. Here we'll cover kid friendly vegan dinners and lunch recipes that are both filling and kid-friendly. From veggie-packed pasta dishes and plant-based burgers to hearty casseroles, these meals will keep everyone in the family happy and well-fed.
These recipes are easy to make and require minimal ingredients. Plus, they're packed with nutrients.
Veggie-Packed Pasta Dishes
Pasta dishes are always a hit with kids, and it's easy to make them vegan and full of veggies. Try making veggie lasagna with layers of spinach, zucchini, and a creamy cashew sauce, or spinach-stuffed shells filled with a delicious mixture of vegan ricotta and spinach. There are also many brands serving up alternative protein-packed pasta options made from things like green lentils, chickpeas, and other ancient grains.
These veggie-packed pasta dishes are not only delicious, but also full of essential nutrients to keep kids healthy and energized.
Plant-Based Burgers and Sandwiches
Vegan burgers, sandwiches, and wraps are perfect for lunch or dinner and can be easily customized to suit your child's preferences. Whip up some mouth-watering vegan "meatball" subs with Beyond Meat's Italian style plant-based meatballs, insanely good plant-based burgers prepared using our Ultimate Vegan Burger Guide, or tofu scramble wraps with a variety of tasty toppings. These plant-based burgers and sandwiches are sure to be a hit with even the pickiest of eaters.
Hearty Vegan Casseroles
Who doesn't like a vegan mac and cheese moment? Warm dishes and casseroles are the ultimate comfort food and can easily be made vegan. Try a vegan enchilada casserole with layers of corn tortillas, beans, corn, peppers, and a delicious vegan cheese sauce, or a vegan shepherd's pie topped with creamy mashed potatoes. These hearty vegan casseroles are perfect for family dinners and will leave everyone satisfied and asking for seconds.
Fun Vegan Snacks and Treats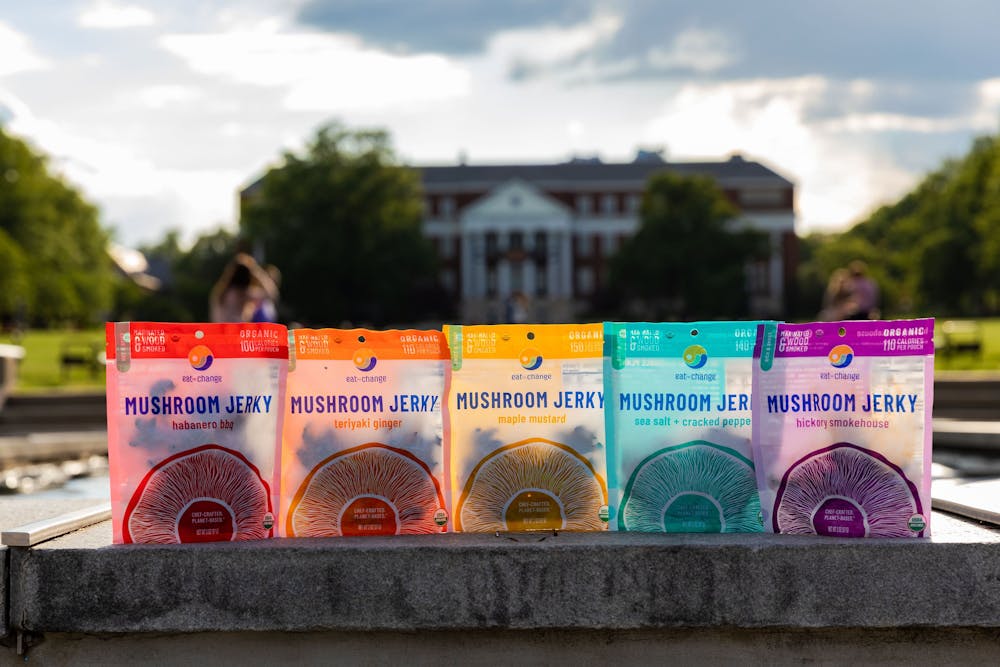 Snack time is an important part of a child's daily routine, and there's no reason it can't be vegan and nutritious! There are a variety of vegan snack and treat recipes that are both healthy and enjoyable for kids. From energy bites, vegan jerky and fruit and veggie snacks to vegan baked goods, you'll find plenty of options to keep little ones satisfied between meals.
Energy Bites and Bars
Vegan energy bites and bars are perfect on-the-go snacks that can be customized to your child's preferences. Made from a combination of nuts, seeds, dried fruits, and other wholesome ingredients, these energy-packed snacks provide a quick and healthy option for busy days.Try making various flavors, like chocolate chip, peanut butter, or coconut, to keep things interesting and delicious.
Vegan Jerky
Vegan jerky has rapidly gained popularity as a nutritious and delicious snack option, and it's especially well-suited for kids. Made from plant-based ingredients like soy, tempeh, seitan, or even mushrooms, it provides a host of benefits that make it a standout choice for young snackers.Vegan jerky is a nutrient-rich, allergen-friendly snack that's lower in sodium compared to traditional jerky. It's made from plant-based ingredients, making it both ethical and sustainable. With a variety of flavors and a satisfying, chewy texture, it's an engaging snack that kids love. Plus, its convenience and portability make it an ideal choice for on-the-go families.
Fruit and Veggie Snacks
Fruits and veggies can be turned into fun and tasty snacks that kids will love. Try making fruit kabobs by threading various fruits onto skewers, or create crunchy veggie chips by baking thinly sliced vegetables like sweet potatoes, carrots, or zucchini. These fruit and veggie snacks are a great way to encourage kids to eat more veggies and enjoy nutritious foods.
Vegan Baked Goods
Treat your kids to a variety of vegan baked goods that kids love, which are both delicious and guilt-free. From cookies and muffins to brownies and cakes, there are plenty of vegan baked goods to satisfy your child's sweet tooth without leaving an environmental footprint. Experiment with different flavors and ingredients for picky eaters, like using naturally sweetened or gluten-free options, to cater to their preferences and dietary needs.
Allergy-Friendly Vegan Meal Ideas
Food allergies can make meal planning a challenge, but there's no reason kids with allergies can't enjoy delicious vegan meals. Below is a collection of vegan recipes that cater to common food allergies, including gluten-free, nut-free, and soy-free options.
Gluten-Free Vegan Recipes
Children with gluten sensitivities can still enjoy a variety of delicious vegan meals. From gluten-free pasta dishes and grain bowls to flavorful soups and stews, there are countless gluten-free vegan recipes that can satisfy even the pickiest of eaters. Be sure to explore gluten-free grains like quinoa, rice, and millet, and use gluten-free flours like almond flour or chickpea flour for baking.
Nut-Free Vegan Meals
For kids with nut allergies, there are plenty of delicious and safe vegan meal options. Focus on using ingredients like seeds, legumes, and soy products to replace nuts in recipes. Whip up nut-free vegan dishes like lentil salads, bean-based burgers, and sunflower seed butter sandwiches to ensure that your child can enjoy scrumptious vegan meals without any concerns.
Soy-Free Vegan Options
Soy allergies can be challenging, but there are still numerous soy-free vegan meal ideas for kids. Instead of relying on tofu or other soy-based products, consider using ingredients like chickpeas, lentils, or tempeh made from other legumes to create satisfying and protein-rich meals.
Experiment with soy-free vegan dishes like chickpea "tuna" salad, lentil-based meatballs, or cauliflower-based buffalo wings for a variety of delicious options.
Tips for Making Vegan Meals Kid-Friendly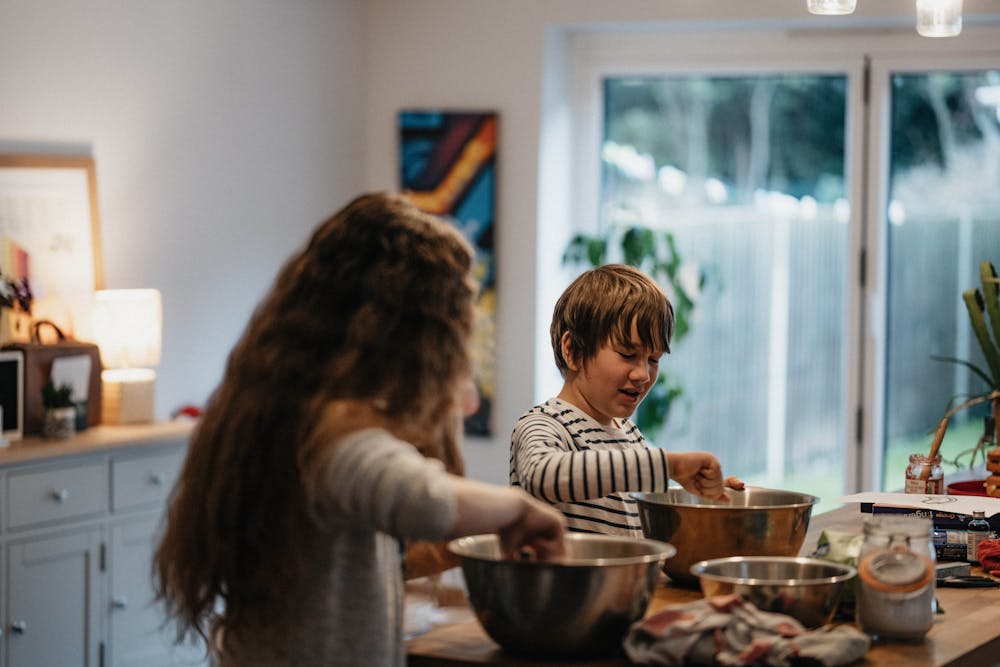 Encouraging kids to embrace vegan meals can sometimes be a challenge, but with a few helpful tips, you can make vegan dishes more appealing and enjoyable for them. In this section, we'll provide advice on involving kids in meal planning and preparation, offering choices and variety, and adapting family favorites to make them vegan and kid-friendly.
Involve kids in meal planning and preparation by asking them to help choose recipes and shop for ingredients.
Involving Kids in Meal Planning and Preparation
One of the most effective ways to make vegan meals more appealing to kids is to involve them in the meal planning and preparation process. Here are some tips to get them involved:
Encourage your child to help with choosing recipes.
Take them grocery shopping and let them pick out the ingredients. Some stores even provide mini shopping carts for younger shoppers.
Let them assist in cooking the meals. This hands-on approach can help them feel more invested in their food choices and more likely to try new vegan dishes.
Offering Choices and Variety
Providing a variety of vegan meal options can help keep kids interested in their food and more likely to try new dishes. Rotate between different types of recipes and flavors, such as Mexican-inspired dishes one week and Asian-inspired meals the next.
Offer a variety of protein options, like veggie burgers, plant-based patties, plant-based steak alternatives, tofu, or tempeh, to ensure that your child is getting all the nutrients they need while enjoying their meals.
Adapting Family Favorites
Another great way to make vegan meals more appealing to kids is to adapt traditional family favorite recipes to make them vegan and kid-friendly. This can be as simple as swapping out non-vegan ingredients for vegan alternatives, like using plant-based milk and vegan butter in baked goods or substituting tofu for eggs in a scramble. By making these small changes, you can introduce your child to the deliciously rewarding world of vegan food while still enjoying the familiar flavors they love.
PLNT Burger for Family Friendly Vegan Meals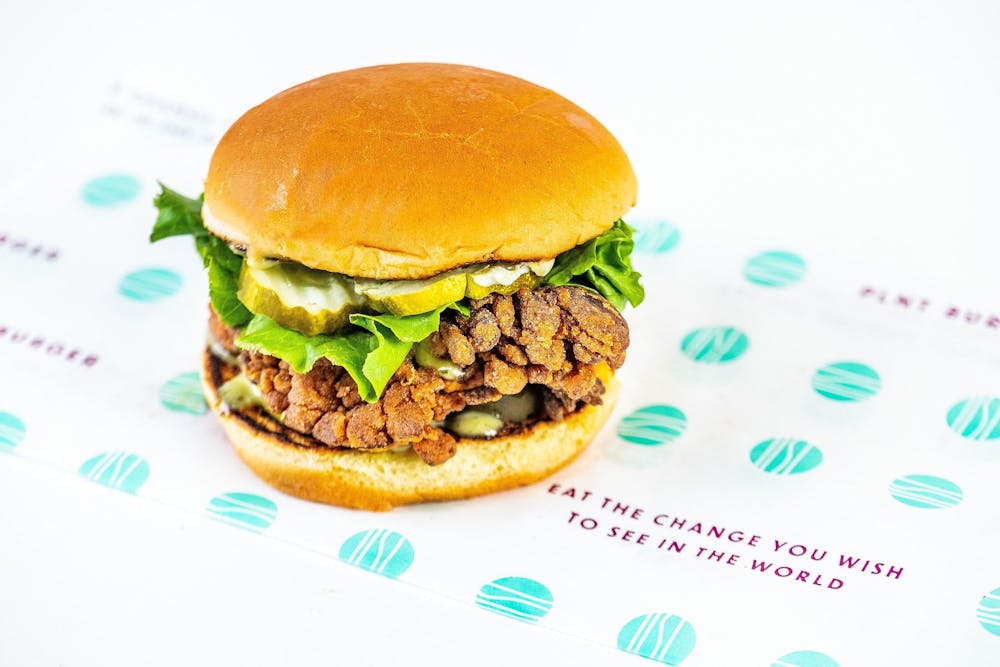 If cheffing it up at home and creating kid friendly vegan recipes is not in the cards some days, because we know life happens, perhaps a family meal out is the answer. As our world's environmental health becomes more and more of a topic of concern, there are increasingly more and more plant-based fast-casual spots to help families work vegan meals into their lifestyle in a convenient and tasty way. Learn more about our Cool Kids Meal and how choosing plant-based choices can have a powerful positive impact on our world. To give you an idea of the impact a plant based diet can have, when compared to traditional beef burgers, PLNT Burger's Beyond Meat patties show to have:
99% Less Impact on Water Scarcity
99% Less Land Use
90% Fewer GHGE
46% Less Energy Required
Check out all of PLNT Burger's locations and come say hello. We'd love to help you make vegan eating fun, delicious, and convenient for the entire family!