PLNT Burger Opens Seventh Store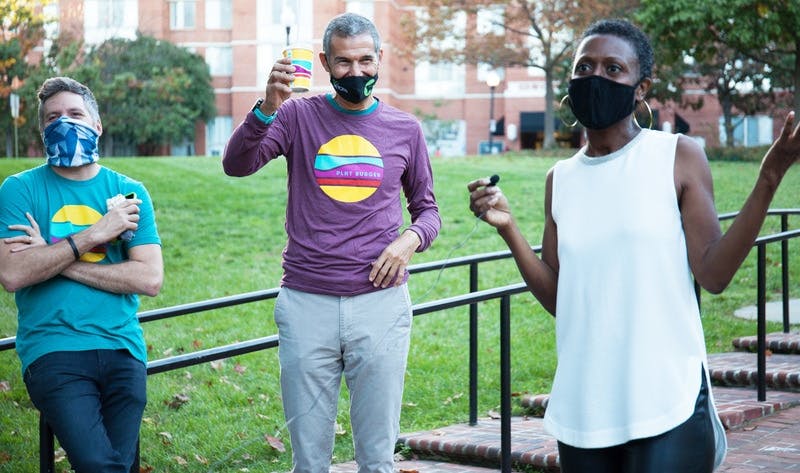 On October 23, 2020 PLNT Burger celebrated our official store opening in the Old Town Alexandria Whole Foods. We commemorated our seventh store opening through our socially distant preview event with our friend and special guest, Tracye McQuirter, in honor of her successful 10,000 Black Vegan Women program launch.
"Among PLNT Burger's core values is our desire to democratize plant-based food by offering delicious burgers as an entry point into eating plants," co-founder and chef Spike Mendelsohn said. "We are thrilled to be opening each new store with purpose and intention, and to celebrate Tracye and her 10,000 Black Vegan Women's program."
Our Old Town opening featured the Tracye O'Tasty, a delicious Oatasty with all-new toppings, created in collaboration with Tracye McQuirter herself.
"I'm so excited about this collaboration," McQuirter said. "PLNT Burger's mission to help us 'eat the change we wish to see in the world' is something I also feel strongly about. I believe we have the power to take back control of our health, save the planet, and help the animals by choosing plant-based foods every day."
As always, PLNT Burger will remain open for walk-in customers to order at the counter for takeaway while maintaining safety as a first priority and adhering to social distancing guidelines.
To see store location and hours, click here.