March Burger Madness!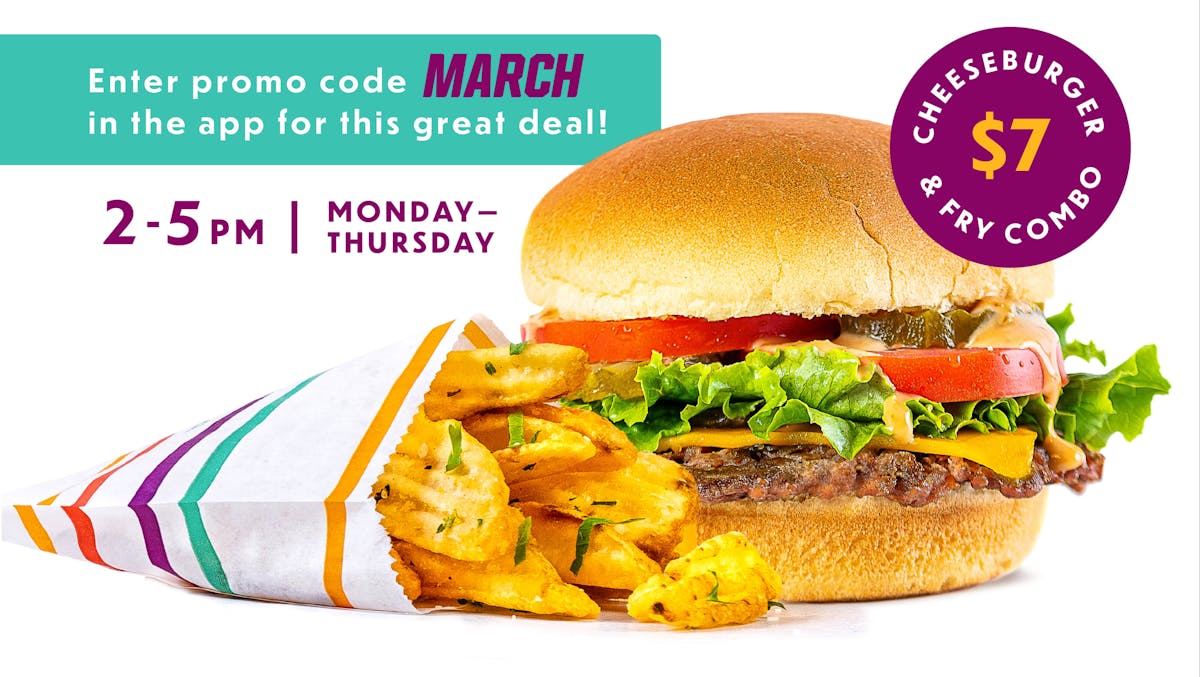 It wouldn't be March at PLNT without a little March Burger Madness!
PLNT Burger is just the fuel you need to take your March Madness Bracket up a notch, so we're here to help! Head on down to your favorite PLNT Burger location and take advantage of our incredible March Burger Madness Promotion: a $7 cheeseburger and fry combo!! This deal is available to all our app users Monday-Thursday from 2:00 - 5:00 PM using the promo code MARCH. No matter what happens to your favorite team, there's no reason to be upset with a deal this sweet! 🍔🏀
Order Now and snag that promo!!