First PLNT Burger BOGO Initiative Drop-Off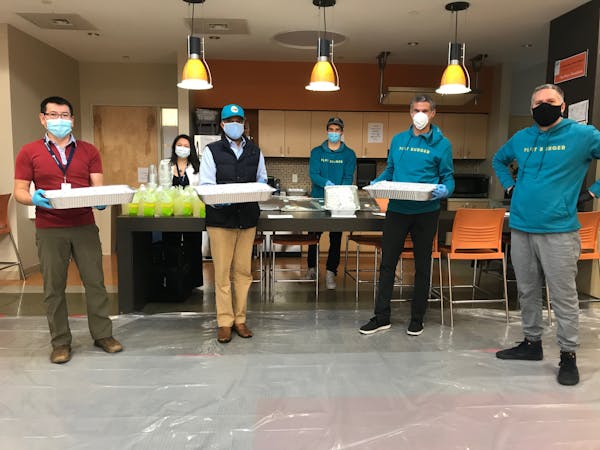 The more you give, the more you receive! On April 30th, we were able to make our first PLNT Burger Drop-offs from our BOGO (Buy One Give One) initiative. Jonah, Seth and Spike (from the PLNTeam) were joined by council member Brandon Todd to help with the deliveries. They dropped off over 160 burgers and drinks to help nourish the frontline heroes taking care of our communities at Holy Cross Hospital and Mary's Center.
Thank you to everyone who bought a PLNTY Meal in the past three weeks! This is a direct result of your kind donations. We also could not be doing this without the support of Tractor Beverage Company and Beyond Meat. We are so grateful to see everyone come together to support each other.