BOGO Initiatives Roundup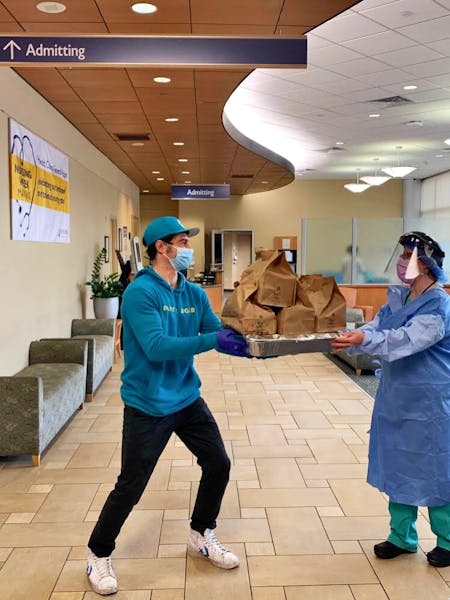 During April and May, we ran two initiatives to donate meals to frontline healthcare workers. Together, we raised over 1,500 meals for healthcare heroes in the DMV! While we can't quite express how much we value the work and sacrifice of these amazing professionals, delivering them some PLNT based deliciousness was a start. We were able to deliver meals to staff at Howard County General Hospital, MedStar Washington Hospital Center, Holy Cross Hospital and Mary's Center.
All of this could not have been possible without the support of Beyond Meat, Tractor Beverage Co., and our generous PLNT customers! Thank you for helping us nourish the healthcare heroes that are taking care of our communities.